The Benefits Of Using A Private Fitness Centre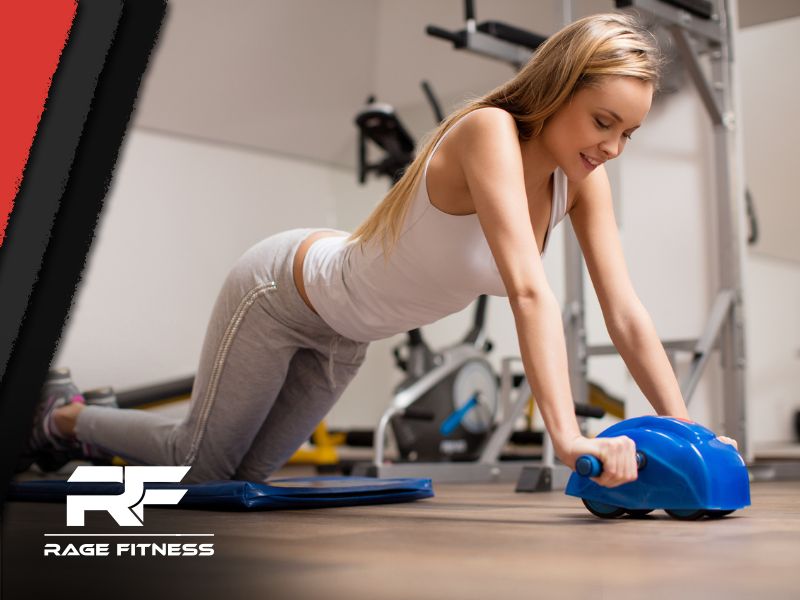 When you're ready to improve your health, lose weight, boost your stamina, or reach a new personal best, you'll likely need to attend some type of fitness centre. But which is better: private or public? Public gyms tend to be larger facilities owned by a corporate conglomerate, often operated out of the US or Toronto. Private fitness centres tend to be smaller, more exclusive locally owned and operated gyms. Other than these main differences in the ownership of the two types of fitness centres, there are also many differences in the way these facilities run, what services they offer, and how they can influence your personal wellness journey. When you're ready to get fit, consider the benefits of a private fitness centre.

4 Benefits Of Private Fitness Centres.
Equipment
Large, public fitness centres tend to have every fancy machine, but these aren't actually necessary. These machines help larger facilities draw in more people, but you really only need a few machines and good form for a proper workout. A bunch of fancy-looking equipment isn't necessary at a private fitness centre, as the staff are more available to help you and these gyms typically offer more specialized services that can address individual needs instead of catering to the masses with all types of machines.

Staff Attention
When you attend a private fitness centre, you are not fighting for the attention of the staff. Whereas commercial gyms typically have a front desk attendant and a few employees, private fitness centres have more staff available to offer personal training, answer questions, ensure all equipment is working, and more. Local private fitness centres often have regular owner and manager involvement so that the members and the staff are always cared for and any feedback can be taken into consideration, creating a more personal experience and attentive staff compared to corporately owned chain gyms.

Privacy
One of the biggest draws of private fitness centres is that they are more exclusive, which means there are fewer people lined up for machines and watching you work out. Large chain companies tend to rent out big buildings so they can fit more people into the gym at once, but private gyms tend to be smaller locally-owned establishments. The membership lists for private fitness centres are quite a bit smaller than large chains, which lets you work out without a bunch of strangers around you all the time. Instead, if you go to a private fitness centre at approximately the same time on certain days, you are likely to see the same few people and develop a small gym community.

Accountability
Although large commercial gyms tend to offer lower rates for memberships, this isn't always a good thing. It can be hard to stay motivated to go to the gym, and when your membership price is low, it makes it easy to feel as though it doesn't matter if you don't get much use out of it. Large gyms tend to focus on quantity over quality; they draw more people in by offering low rates but don't expect all of those people to frequently use the gym. Private fitness centres care about the health or weight loss journeys of their clients and they focus on a smaller group of people who are more dedicated to their goals. Private fitness centres make it easier for you to stay accountable as you get to know the staff, get the most use out of your membership, and potentially use the personal training and weight loss services offered.


Join A Private Fitness Centre
If you want to get healthy, drop weight, or build stamina, a private fitness centre is the best place for you. At Rage Fitness, our private fitness centre offers personalized, one-on-one training with personal trainers both in person and online. We also offer weight loss programs and a staff that cares about the progress and well-being of all of our clients. At Rage Fitness, we want to see all of our clients succeed and we help you take steps to reach your wellness goals and live better. To speak to a fitness professional at Rage Fitness, call 1-825-945-7733 or fill out the online contact form.
To stay healthy, adults are recommended to get at least 30 minutes of moderate physical activity each day. If you want to lose weight or gain muscle you will need more exercise than this. If you are just starting your fitness journey, start slow and gradually build up to frequent, intensive workouts.
Yes. At Rage Fitness, we understand that many people struggle to get to the gym in person, which is why we offer online personal training. This lets you exercise and get personalized advice from the comfort of your own home. And if you do end up having the time and ability to come to the gym in person, you can do so at your convenience.
CHOOSE RAGE FITNESS
If you are seeking to lose weight, increase your physical fitness, or transform your body and your life with a superior personal training experience try Rage Fitness, With some of Calgary's top personal trainers, the team at Rage Fitness is standing by to guide you on your journey to comprehensive wellness. Find out more by calling 1-825-945-7733 today.