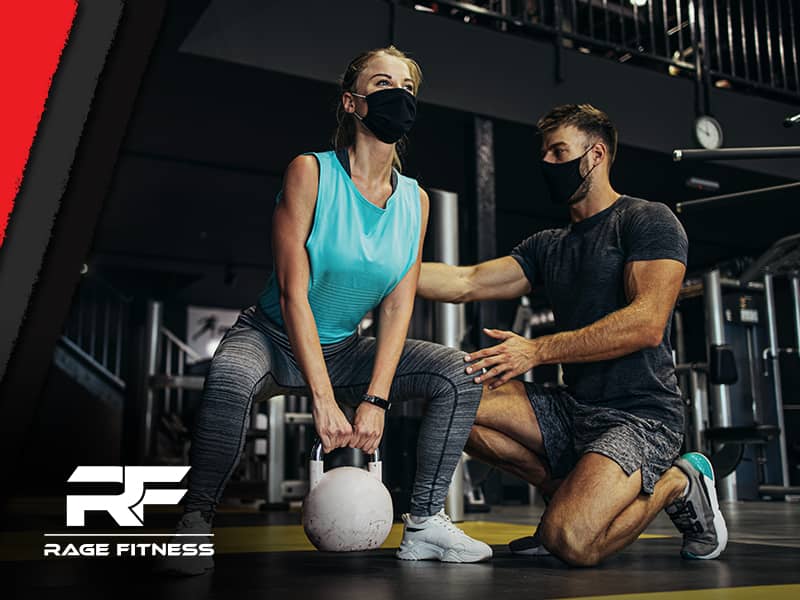 Your health and fitness goals are extremely personal. Your journey to achieving your goals can be too. A personal trainer can create a completely customized strategy to take you from where you are right now to where you want to be with programs tailored for fitness, nutrition, and accountability. This approach can be life-changing, providing you with strategies that will work for you.
Working with a personal trainer will give you access to information, tools, and techniques you may struggle to access on your own. Your trainer will become your personal coach and advocate, pushing you when necessary, holding you accountable, and guiding you to your goals and beyond.
Our coaching is based on 3 Pillars of Success:
Fitness - We find a cadence to build an effective workout program that fits your schedule and budget
Accountability - We take before and after photos, measurements, and weight to track your metrics. We expect you to track your food intake in the beginning so we can ensure you are following the nutritional guidance.
Nutrition - We provide you with nutritional coaching to help you get the best results possible.
In the past, if you have struggled with losing weight or bulking up, the issue could have been that you were missing key components that we believe are required for you to achieve your goals. By providing you with the tools you need, we believe we can get you results more effectively with sustainable lifestyle changes.
Our programs can be purchased as affordable monthly subscriptions or on a # of sessions package to offer flexibility. Contact us today to learn more about how we can help you.
A Personal Approach To Fitness
The personal trainers at Rage Fitness are committed to helping every client meet and exceed their goals for fitness, weight loss, and overall health. Here are some of the benefits of working with a personal trainer:
Your Personal Trainer Is your Teacher: Your trainer knows a lot about physiology and the mechanics of your body. They understand the science of exercise. Your trainer will develop a program that is suited to your current level of fitness and ensure that your workouts will be safe and effective, yet challenging enough so you can meet your goals. Your personal trainer will teach you proper form and how to use specific equipment correctly so you benefit from your training program and minimize the risks of injury. Your trainer can also develop programs to help you reach even precise and aspirational goals like training for a triathlon or a lifting competition with workouts that will target aspects of fitness to put you in the optimal position to win.

Your Personal Trainer Will Hold you Accountable: One of the most important benefits of working with a personal trainer is the component of accountability. Committing to transforming your health, fitness, and diet is hard. There will be moments when you would rather stay in bed or veg on the couch. There may be times you just want to give up. Your Rage Fitness personal trainer will help you set goals that will challenge you, but that is reasonable and hold you accountable for the commitment you have made to reach your goals, motivate you when you hit a plateau, and celebrate with you when you smash through a milestone.

Your Personal Trainer Will Help You Achieve A Healthy Lifestyle: Some people just want a workout partner or a trainer to provide some workout variety or to help them prepare for a specific event like a race or competition, and personal trainers can be great for that. But partnering with a qualified personal trainer can help you achieve transformational lifestyle changes that will help you develop healthy habits for a lifetime. A personal trainer can help you understand how decisions you make in other areas of your life can impact your fitness, your weight management, and even your mental health. Your Rage Fitness trainer can help you set and accomplish goals for sleeping well, eating to fuel your body, finding balance, and achieving overall wellness.
Rage Fitness offers several packages and levels of training to meet any budget. There are opportunities to save by taking part in a challenge, working out with a partner, or working with a personal trainer for just a few sessions until you feel comfortable continuing on your own. Personal training is a great investment in your health and your fitness journey that will help you reach your goals quickly, safely, and efficiently.
Our team at Rage Fitness understands the demands of career, family, and other commitments you may have. We don't want your other obligations to be an obstacle to reaching your goals for fitness and health. We are flexible with timing and scheduling and our team will work with you to develop a timetable that meets your needs. If you have a session booked that you will be unable to attend, our 24-hour cancellation policy will allow you to rebook as soon as you can without penalty.
When you connect with Rage Fitness to explore your options for personal training we will take the time to do a very careful intake to discuss your fitness and weight loss goals, your availability, your current fitness and workout regime, and whether you prefer to workout with a male or female trainer. We will then partner you with the trainer on our team who is most suited to help you achieve your goals. If you want to learn more about our team, you can see their profiles and credentials here.
CHOOSE RAGE FITNESS
If you are seeking to lose weight, increase your physical fitness, or transform your body and your life with a superior personal training experience try Rage Fitness, With some of Calgary's top personal trainers, the team at Rage Fitness is standing by to guide you on your journey to comprehensive wellness. Find out more by calling 1-825-945-7733 today.