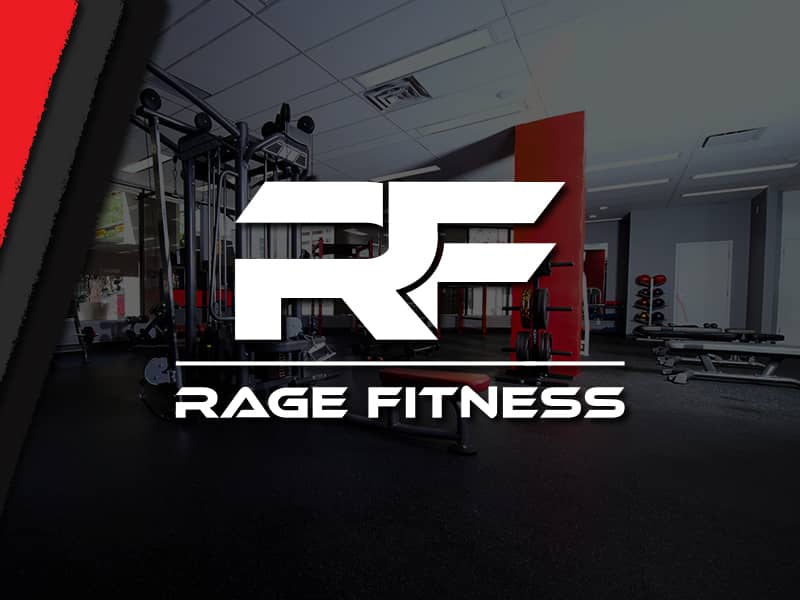 BEST PERSONAL TRAINING, BEST GYM...
Rage Fitness has humble beginnings, launched 11 years ago in a residential garage. It has evolved into a comprehensive wellness studio, built on passion, grown with hard work, dedication, and commitment to providing top personal training to those who need it most.
Rage Fitness now boasts world-class private personal training facilities and some of Calgary's top personal trainers. Rage Fitness is a community of people who prioritize health and physical activity and we foster an environment where trainers and clients alike can pursue success and excellence.
THE RAGE FITNESS DIFFERENCE
Rage Fitness offers a unique and elevated personal training experience within Calgary's fitness and gym landscape. We are committed to provide a completely personalized strategy as each of our clients pursue their own goals for fitness, weight loss, and comprehensive health. This is the Rage Fitness Difference.
PERSONAL TRAINERS: BUILD YOUR BRAND
If you are a certified personal trainer and looking to build or grow your own personal training brand, partner with the health and Fitness community at Rage Fitness. Benefit from the insight and experience of our team of trainers, coaches, nutritional experts, and wellness professionals, and offer your own personal clients the opportunity to train at one of Calgary's top private personal training studios and wellness centres.
Connect with the team at Rage Fitness to learn more about our contractor program by calling 1-825-945-7733 today.
TAKE YOUR CUSTOM TRANSFORMATION CHALLENGE
Are you ready to shed pounds, build muscle, improve fitness, or pursue aspirational goals for athletic competition? Transform your body, your mind, and your health with Rage Fitness! We will work with you to build a program designed to get you the results you want.
Rage Fitness trainers are ready to take you on the journey to a completely new and transformed you for 2023.
Call 1-825-945-7733 now.
THE RAGE FITNESS TEAM
Our building is a world-class facility offering top-of-the-line equipment and varied opportunities for fitness training. But the true value of the Rage Fitness difference is our outstanding team of certified personal trainers. Our trainers are committed to education and excellence and the relentless pursuit of your goals for health. Meet our superior team of trainers here.
OUR PERSONAL TRAINING PROCESS
Rage Fitness offers a FREE CONSULTATION to anyone exploring the options available as they prioritize health, weight loss, fitness, and overall well-being. To experience the Rage Fitness Difference and take advantage of your free consultation, connect with our team today. Connect Let's Meet Make A Plan Ready, Set, Go!
The first step of your journey to wellness is often the most difficult. But you have done it! When you reach out to Rage Fitness in pursuit of fitness, weight loss, and lifestyle transformation you have taken the first step! Call us at 1-825-945-7733 or fill out our contact form.
The Holidays Do Not Have to Derail Us!
December 7, 2023
The holidays are a time to enjoy meals with family and friends. Maybe you have office potlucks where everyone brings goodies from their cultural origins. December is notorious for having cheat meals left and right. But does that mean we are a failure if we indulge a little too often than w
Why the 6 Week Challenge Works
November 28, 2023
By now, you've probably come across all the ads from different gyms around town promoting body transformations that come from a 6 week challenge. These programs are geared to getting you maximum results in a short about of time. But the benefits are more than just weight loss. Building
CHOOSE RAGE FITNESS
If you are seeking to lose weight, increase your physical fitness, or transform your body and your life with a superior personal training experience try Rage Fitness, With some of Calgary's top personal trainers, the team at Rage Fitness is standing by to guide you on your journey to comprehensive wellness. Find out more by calling 1-825-945-7733 today.